Do you have a big birthday coming up? Looking for 40th birthday party ideas? As always, Archive has you covered. Keep scrolling for 10 ways to spice up your 40th birthday party. You deserve a celebration after all!
Make a Theme!
This will make planning a 40th birthday party easy peasy. Once you pick a theme, everything will fall into line. Unsure about decor? If you decide to have a Great Gatsby party your decor can only go one way! Don't know what to have catered? If you have a fiesta, the menu is set! It's also fun to have guests dress up for the theme! Just because you're turning 40 doesn't mean you can't dress up!
Create a Signature Cocktail
Create a fun cocktail for everyone to sip! Take your favorite drink and turn it up a notch with a flavored liquor and cool straw or swizzle stick. Don't forget to name the drink something fun!
"Create Your Own" Cocktail Bar
Not into the signature drink idea? Do you have picky friends that are set on their cocktail of choice? Set-up a "Create Your Own Cocktail" table! Supply the Goblets, Low-Ball Glasses and Mule Mugs. Add in a selection of liquors (don't skimp!) and some fun add-ons like edible flowers or flavored syrups. Then guests can have fun mixing together a drink of their choice! This way, everyone is happy.
Live Band
Nothing gets a party started like live music! Are you having a themed party? Pick a band that fits the genre to really take the theme to the next level! Is a band out of the budget? Then create a curated playlist that can play all night!
Photo Booth Fun
It's 2018. You need a photo booth. No questions. It doesn't need to be crazy! Pick a cute backdrop and have a polaroid camera to snap pics. Our favorite photo backdrops: Chevron Wall, Rosemary Macrame Wall Hanging and Moon Backdrop.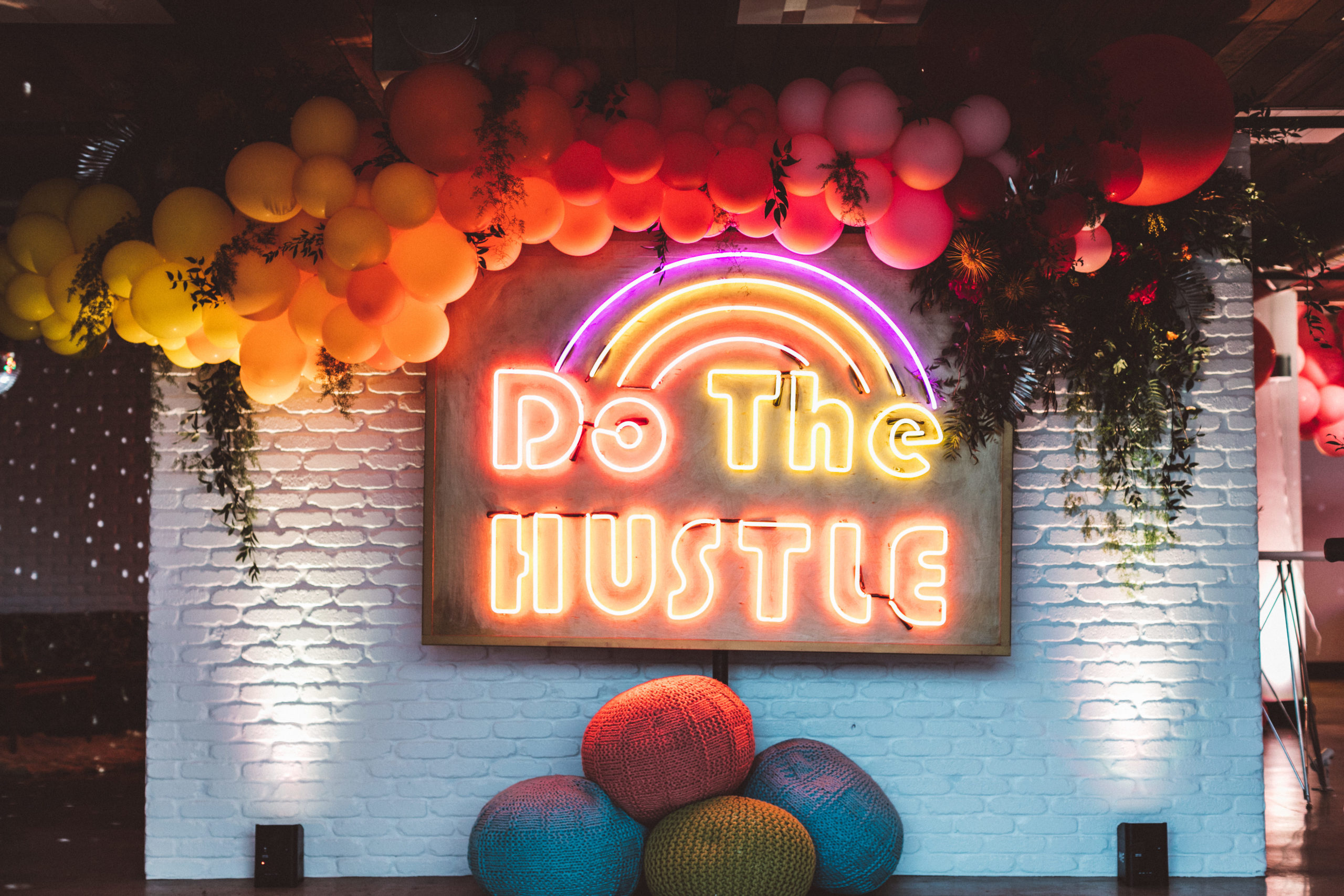 Make an Entrance
Create a statement entrance so guests know the fun that's to come. This is the time to create one of the balloon arches you've seen all over Instagram and Pinterest. Or keep it classic and line the walkway with candles.
Sit Down Dinner
Make it special. You are turning 40 after all! Celebrate 4 decades with a luxe sit down dinner for all your friends and family. Go all out on the tablescape with Chargers, Plates, Goblets, Votives and florals. It will be sure to be a dinner that you will never forget!
Lounge it Up
Make the space cozy with a lounge vignette. Let guests relax and mingle while lounging on a comfy couch! Chose from our extensive lounge inventory and throw in a rug so it really feels homey.
Stock the Bar
It is a party after all! You have a lot to celebrate, so make sure you can keep celebrating all night long! Bring in the parties color scheme with our Colored Glassware. We have every color you could need!
Rose Gold Glam
Hop on the latest trend and go full on rose gold glam! One of our favorite 40th birthday party themes for her: mix it with blush and apricot for a super feminine look. Or complement it with black and grey for an ultra modern look. Our go to pieces: Rose Gold Chairs, Rose Gold Flatware, Vince Coffee Table, and Cecil Side Table.
Need more inspo? Check out this rose gold dinner party gallery HERE! If you're on the lookout for other special event party inspiration, check out our inspiration page HERE!